Regardless of the magnitude of the event, Wilson & Associates works seamlessly with planning team members assisting with permit applications, we liaison with law enforcement agencies and coordinate with venue locations. Wilson & Associates personnel conduct event access control, monitor proceedings and will respond efficiently to any occurrence.

Wilson & Associates close protection agents are veteran members of governmental or other high profile security details that have received advanced training in dignitary protection. We work discretely with clients and will assist in determining the appropriate level of protection required after conducting a thorough risk/threat analysis. We provide services ranging from armed security drivers to full executive protective details consisting of multiple agents.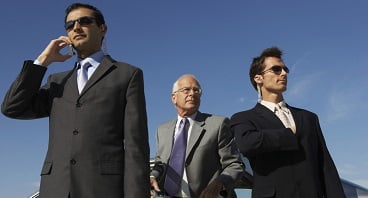 Residential/Family Security
Contracting with a security company to work with your family or at your residence is a deeply personal decision. Wilson & Associates is committed to developing an unobtrusive, sophisticated protection platform that prioritizes privacy and peace of mind without compromising security.